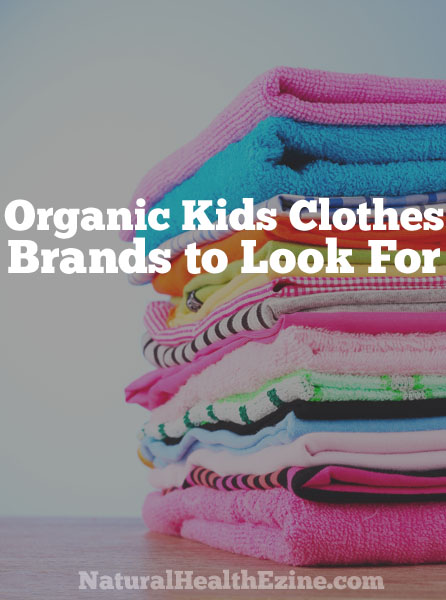 Since the 1990s, the craze has been all things organic. You can buy organic food, organic sheets and bedding, and organic clothing. Adults aren't the only ones to benefit from organic clothing. Children and babies can benefit from wearing them as well. A person's skin never stops developing. The younger a person is, the more sensitive their skin can be. Clothing that is manufactured normally, contain chemicals and toxins because they're made from unnatural synthetic materials and fibers. Organic clothing is made from natural fibers and materials that won't be harmful to a child's skin.
Benefits Of Buying Organic Clothing
There are many benefits to be had by using organic clothing. Here are a few of the benefits.
It reduces the use of pesticides
It helps to protect local farm workers
It prevents soil erosion
You save money
It's supportive of a healthier environment
Who makes organic kids clothes? What are the brands to look for?
Below is a list and description of just a few companies that produce organic clothing for children.
Born On Earth
The Born On Earth company was first started in 2008 in California. Founded by two moms who are fashion conscious and environmentally-conscious, Born On Earth is an artistic brand. This brand of organic clothing is inspired by the freedom and energy that comes with being youthful and natural. Every piece of clothing made by Born On Earth is made with 100% certified organic materials. The clothing is all handcrafted, made with the highest quality materials.
Clover New York
Clover New York is a somewhat new company which launched in the fall of 2009. This company uses certified organic cotton to manufacture its clothing.
Garden Kids
Garden Kids is a Los Angelas based company that is proficient in U.S. made pajamas that utilize certified organic cotton. This company uses either no dyes in their clothing or low impact dyes.
Green Label Organic
Green Label Organic makes t-shirts for children as well as for adults. The shirts are made in the United States and use ringspun cotton which is grown in Pakistan and Egypt. The cotton is certified by the CUC (Control Union Certification) and uses low impact dyes.
Kaos Recycled
Kaos Recycled has an interesting concept. This company recycles used concert t-shirts and turns them into shirts for children. If you have any old rock concert t-shirts that you're ready to part with, donate them to Kaos Recycled.
Kite Kids
Kite Kids is a company that does its manufacturing in Turkey. They have eco-friendy clothing lines that use dyes and fabrics that are certified organic.
Lapsaky
The clothing from Lapsaky is all made by work at home moms living in the United States. The fabrics that are used to make the clothing are woven in the United States and include organic cotton yarn, that has been grown mostly in the United States. This company uses either no dyes or low impact dyes.
Other Brands To Look For
There are quite a few organic clothing brands to look for. Along with the companies listed above, some of the other brands include the following.
It seems there are many options to choose from if you're looking at buying organic clothing for your children. These brands not only help to protect kids from harmful chemicals that are used in traditional clothing, they also help to create a healthier environment and help you save money.
Comments