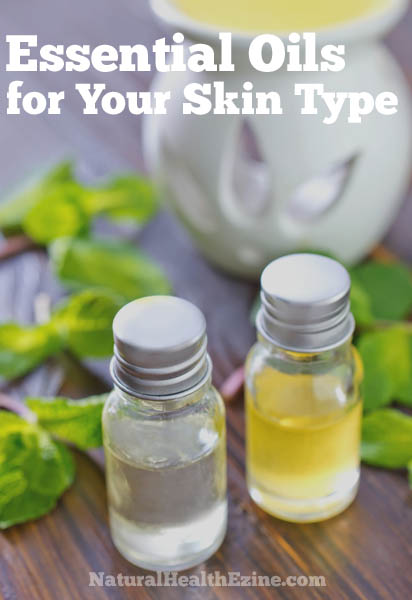 Essential oils are added to many skin care products as a natural way of looking after your skin. However, there are many different essential oils to choose from; some essential oils are more suitable for certain skin types than others. Here's a look at some suitable essential oils for different types of skin.
Using Essential Oils in Skin Care Products
You can add essential oils to various skin care products; these includes facial scrubs, moisturizing lotions, foot creams and sugar scrubs. You can make your own skin care products at home or use a cosmetic base to which to add the essential oils. If you know little about using essential oils, consult a qualified aromatherapist for further advice on the amount of essential oils to use in your products and any contra-indications for using a specific essential oil. In addition, pick up a good book on the subject.
Bases for Skin Care Products
Different parts of the body require different types of base products; for example, you wouldn't normally use an essential oil blend for your feet on your face. The following is a quick guideline to the types of bases you should choose for the different parts of the body:
feet – choose a richer, thicker emollient cream for your feet, particularly if you are treating dry skin. In addition, if you are making up a foot scrub, try a salt scrub, or a sugar scrub with large, abrasive particles
face- choose a gentle exfoliant for your face. If you are using a scrub, choose ground oatmeal or apricots over sugar and salt scrubs. Try a gentle moisturizing lotion that has been specifically blended for the face
body – use a general lotion or oil base for your body but pay attention to your skin type and any specific problem areas that might need extra care.
Essential Oils for Oily Skin
If you have oily skin, you will probably suffer from spots and blemishes on your skin. Oily skin is caused by the over production of sebum by the sebaceous glands. Teenagers are prone to oily skin, in addition to women suffering from PMT, or as a result of an illness. Oily skin can produce acne.
Essential oils that are antiseptic and anti-bacterial are a good choice for dealing with oily skin; these include:
tea tree (Melaleuca alternifolia)
geranium (Pelargonium graveolens)
cypress (Cupressus sempervirens)
cedarwood (Cedrus atlantica)
lemon (Citrus limon)
grapefruit (Citrus paradisi).
Essential Oils for Dry Skin
Dry skin is the opposite problem of oily skin; the sebaceous glands do not produce enough sebum. In addition, environmental factors, such as weather, can cause your skin to dry out. Dry skin can lead to itchy, red patches on your skin and it is likely that you could suffer from sensitive skin too if you have dry skin.
Use essential oils that are balancing and are gentle on the skin, if you have dry skin; these include:
rose (Rosa damascena)
lavender (Lavandula angustifolia)
jasmine (Jasminum officinale)
neroli (Citrus aurantium var. amara).
Essential Oils for Mature Skin
If you have mature skin, it is likely that you will also have wrinkles. Essential oils encourage the re-generation of skin cells by stimulating the circulation of blood (source: The Complete Book of Essential Oils and Aromatherapy, Valerie Ann Worwood). Essential oils for mature skin include:
myrrh (Commiphora myrrha)
rose (Rosa damascena)
clary sage (Salvia sclarea)
fennel (Foeniculum vulgare).
Aromatherapy Skin Care Products
Adding essential oils to skincare bases are a natural way to take care of your skin; however, you need to understand your skin type and the type of product base that you are using to choose the most suitable product for your body. Used correctly, essential oils are a useful tool for skin care.
References:
The Complete Guide to Essential Oils and Aromatherapy, Valerie Ann Worwood
Aromatherapy: An A-Z, Patricia Davis
Aromatherapy for Women, Shirley Price
Author is a certified aromatherapist.
Comments